The large crowd gathered for the Tuatapere Centennial celebrations at the Tuatapere Community School watched closely as eight invited world class local shearers wrote themselves into history by being the first to make an attempt on the World Speed Shearing records in New Zealand.
Shane Harvey shaved seven seconds off the official record for one strongwool ewe with a new time of 35.63 secs. An official strongwool lamb record was established by Darin Forde, with a time of 32.15 secs.

 There was action and drama as the crowd watched fascinated by the new speed shear format which demands  high quality workmanship and a strict set of preparation and operating guidelines, standardised so they can be applied worldwide.
The rules and format for the dramatic World Speed Shear records were established last year by the World Speedshear Committee alongside the Guinness World Record organization and with the support of the World Sheep Shearing Record Society.  The Society administers all official eight and nine hour day record attempts, like last week's successful new three stand lamb nine hour day record at Mt Linton Station near Ohai, Southland.
Shane Harvey was one of the three shearers involved in the Mt Linton effort which smashed the old record by over 400 lambs.
 Harvey's second record breaking shear in less than a week, at the Tuatapere speed shear, came from the first sheep shorn in the event.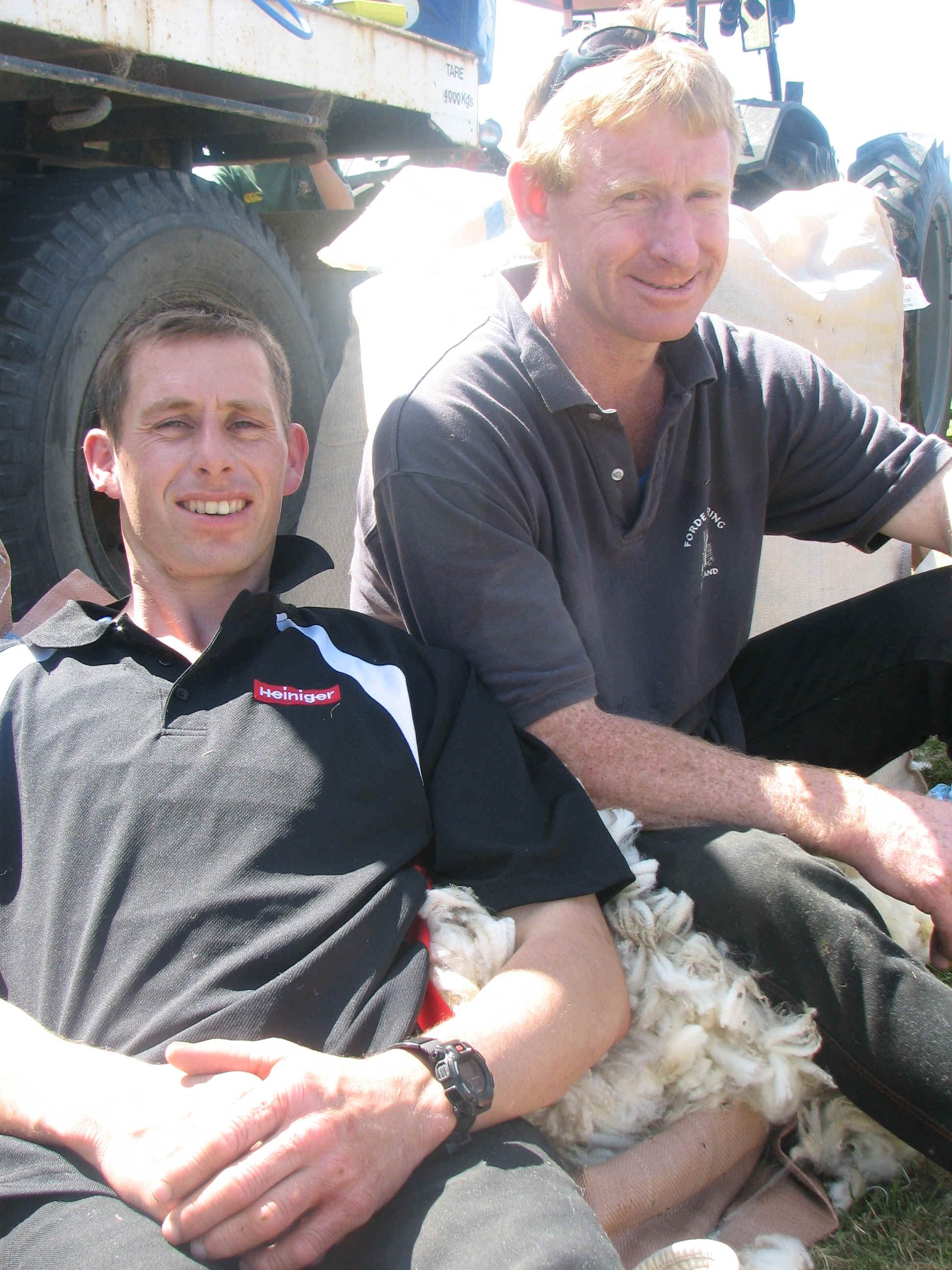 Under the rules - enforced by two New Zealand referees and one Australian referee - each man had two sheep to shear in each category.
Harvey drew the first shear of the day and proved his big-match temperament by making the most of the fast-shearing ewe he had pulled out to break the existing record set by Dwayne Black in Australia in October.
The second fastest ewe shear on the day came from Jimmy Clarke, just 0.27sec behind Harvey.
But the big drama of the day came with the lamb shearing that followed.
No official record existed going into the event, so the tension was high. Both the shearers and the crowd knew history would be created.
Jimmy Clarke shore the fastest time on the day of 29.22 secs. His quality was judged to meet the required standard and while the crowd watched with bated breath, the lamb's fleece was weighed. There was a loud collective groan as it was announced Clarke's shear could not count - the fleece was an agonizing 100gms short of the necessary 0.9kgs of wool.
Peter Harvey met the same fate when he shore his lamb in 32.11 secs with a wool weight of just 0.8kgs
Jimmy Clarke and Peter Harvey made up the trio to set the lamb record at Mt Linton last week. Interestingly, all three men have their own farms, and the Romney-cross lambs for Saturday's event came from Clarke's property at Blackmount.
So the lamb record went to the most experienced man in the field, local shearing contractor Darin Forde. Forde now holds four official world shearing records and is the first man in New Zealand to exceed three at one time. The other Tuatapere area shearers who took part on Saturday were Marty Forde, Craig Anderson, Darryn Gutsell and Paul Rutherford.
Chief referee for the day, Peter Black from Western Australia was the required international judge for the event. Black, a former New Zealander, is also the secretary of the World Speed Shear records committee. He said seeing the speed shear being held in Tuatapere on Saturday was a hugely positive step forward for the credibility of speed shears.
 "There's been lots of speed shears around in the past few years in pubs and clubs with some people claiming world records for sheep that have been half shorn before they started," Black said. "This way, we have a format and a standard to work by that ensures speed shearing is kept realistic and it can be applied anywhere in the world."
 Peter Black anticipated there would be many more official speed shear record attempts in NZ now the concept had been established "and the Tuatapere blokes had laid down the challenge".
Application information and a full set of rules can be obtained by going online to www.shearingworld.com and clicking on Speed Shears. - or click here speedshears